What is Solasia?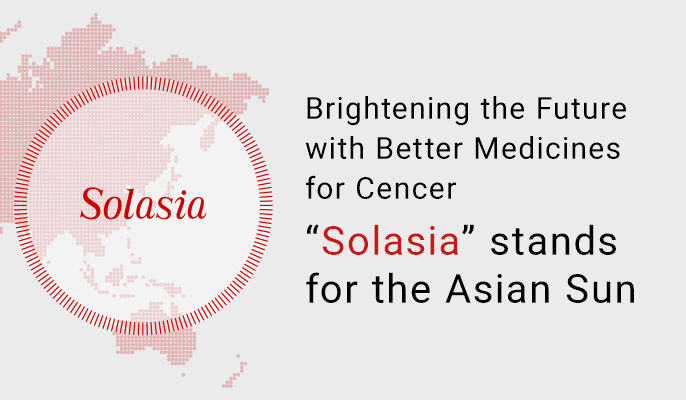 'Sol' means the Sun and 'Asia' the Asian counties in Spanish.
We desire to be the Sun brightening the future for various people facing the many challenges of cancers.
Solasia was founded in 2006 for the purpose of supplying innovative medicines to contribute to the pharmaceutical market, we obtain licenses of better and new drug candidates from the global pharmaceutical and/or biotech companies, and to be focused on the clinical development and Sales marketing with the clinical studies in the main territory "Japan and Asian countries".
Mission&Vision
Our Mission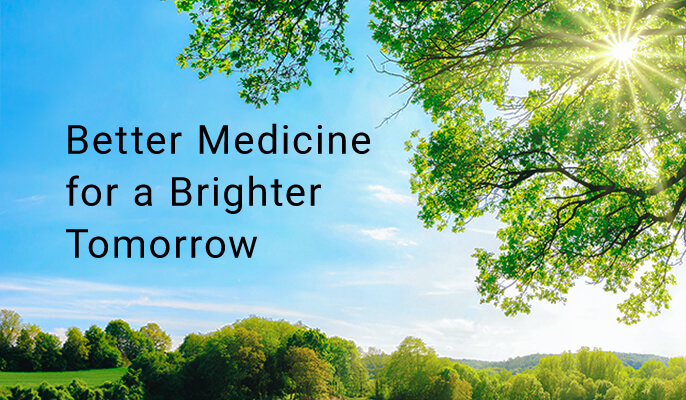 Our Vision
We have been chosen to be highly recognized and trusted from all our stakeholders inside Japan and also abroad.
All the members are passionate, have ethics and are highly motivated, with professionalism and commitment, challenging for new values and creations, for a better future, always moving forward knowing the current situation might change, We desire to be known as a Specialized Pharmaceutical Company, developing innovative medicines.
We are diligently working to bring our medicine to all patients and medical professionals who need it the most which are best fitted for the patients' needs.
Our Value
Create a better value for the patients
Have high ethics
Trust and respect for each other
Team work
Business Environment
1) Pharmaceutical Market: Rapid growth Chinese Market and Steady Japanese Market
The World's Pharmaceutical Market sales total is 1,439.5 billion US dollars (in 2021).
The biggest market is the United States, the second is China, and third place is Japan.
We focus on Japan, China as well as other Asian markets which are in the top level of pharmaceutical market sizes, to contribute to the medical and healthcare in these Asian countries.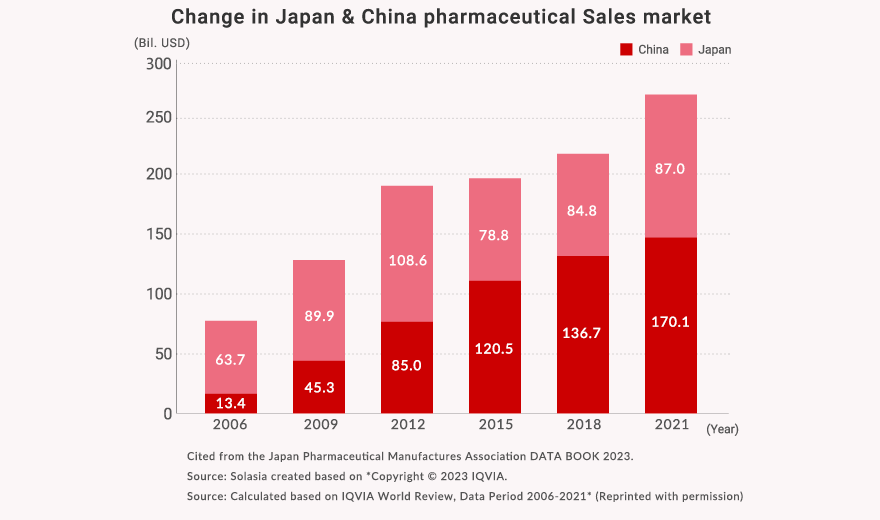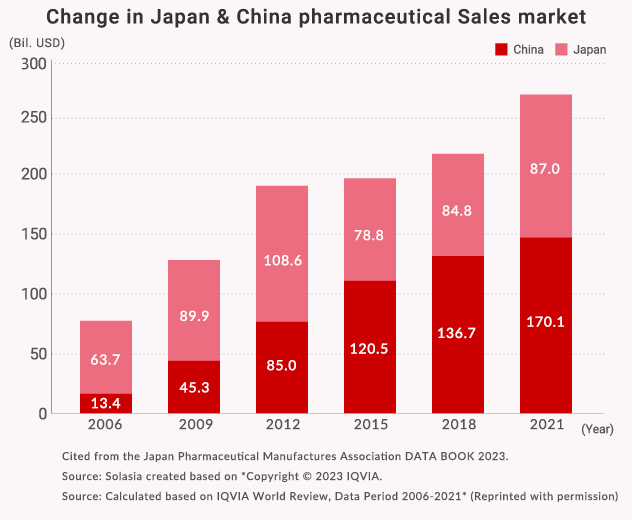 2) Growing Medical Needs in the "Oncology Field"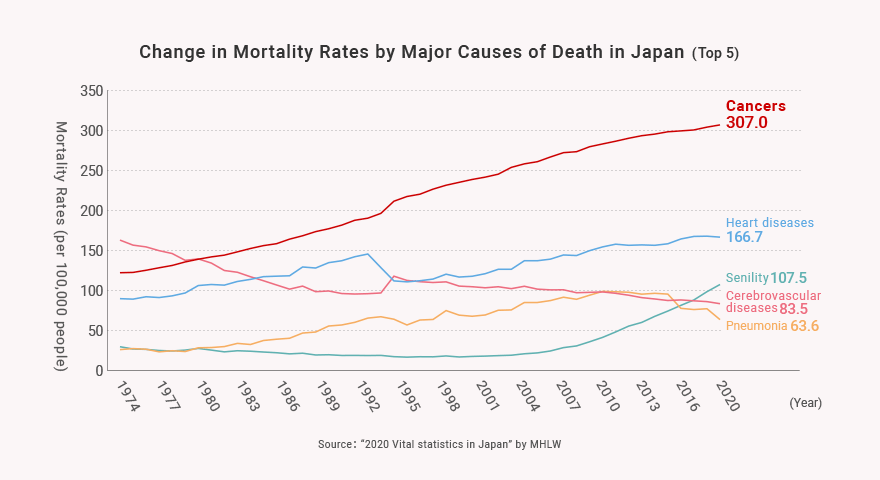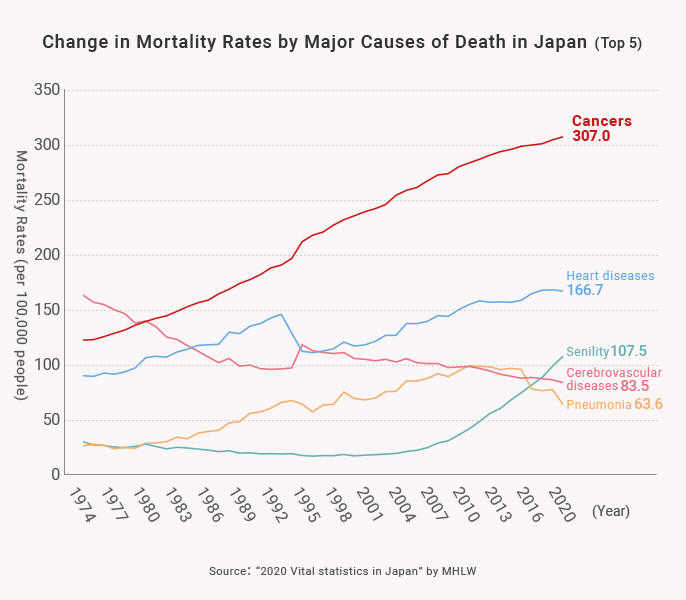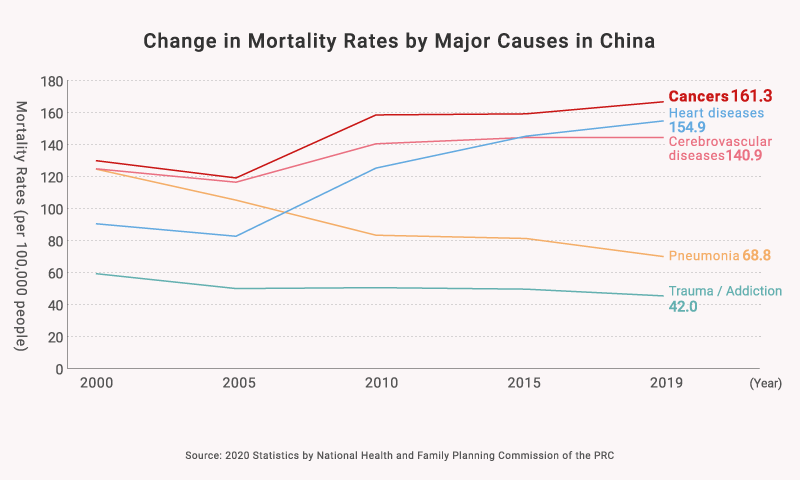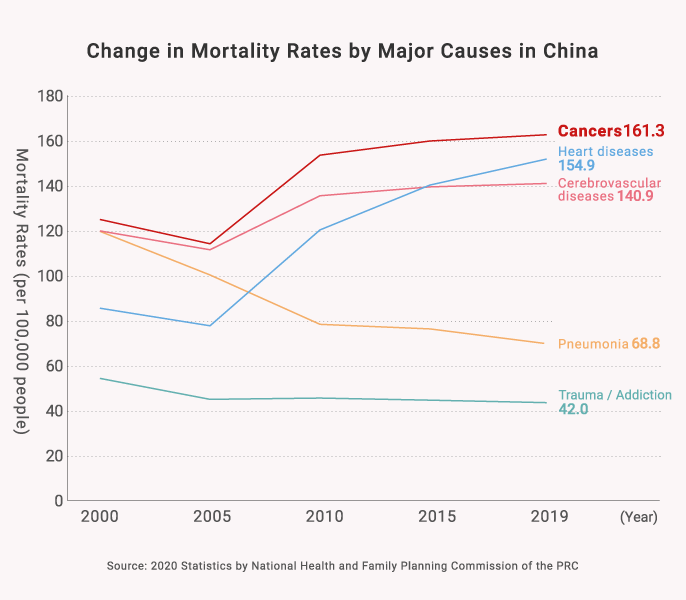 Our Role
Our business position in the pharmaceutical supply chain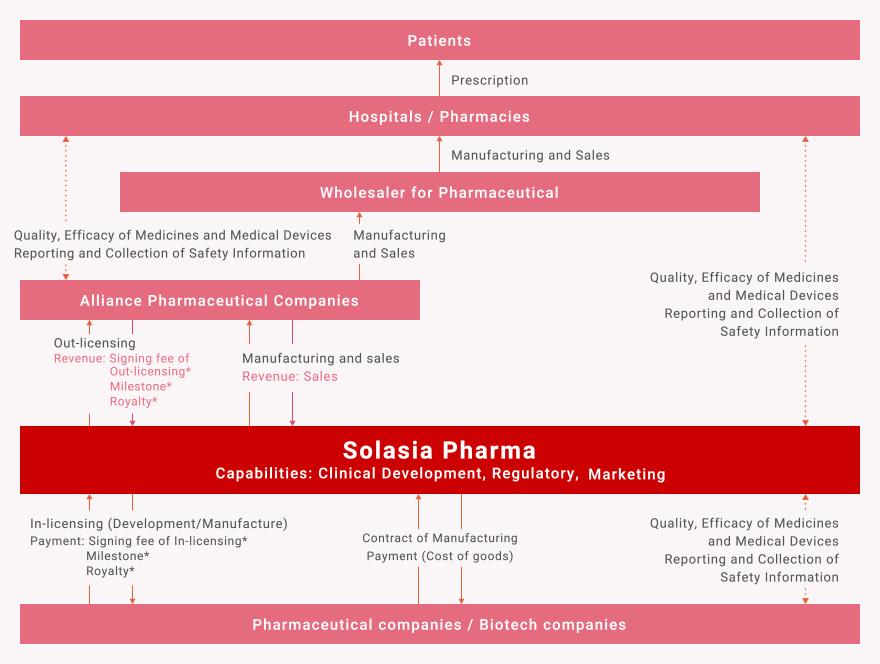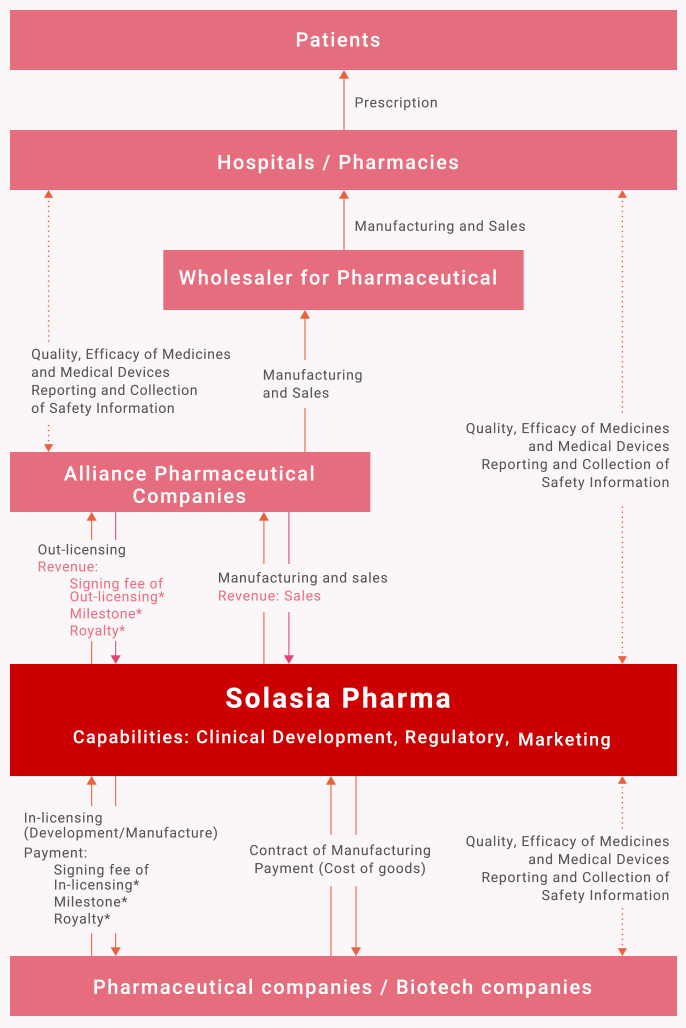 Solasia's Revenue
Revenue: Products sales
Revenue: "Signing fee*" of Out-licensing
Revenue: "Milestones of development*" status
Revenue: "Commercial milestones*" at achieved certain commercial sales target
Revenue: "Royalty*" from the contract deal
* Signing fee

:
Payment signing fee of In-licensing

* Development Milestone

:
Payment milestones of development status

* Commercial milestones

:
Payment commercial milestones at achieved certain commercial sales target

* Royalty

:
Payment royalty due to the contract deal from licensee
Process for New Drug Development
What is the R&D for Pharmaceuticals?
In Japan, it generally takes a long period such as ten years or more and cost it a large amount of R&D expenses more than tens of billions of Japanese yen to develop one new drug. And even with that much time and cost, the success rate of a compound being launched as a new drug is only about 1 / 30,000 (0.003%).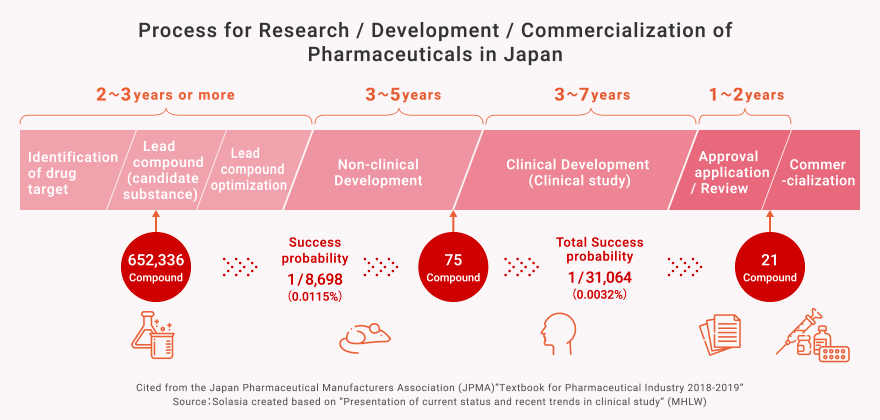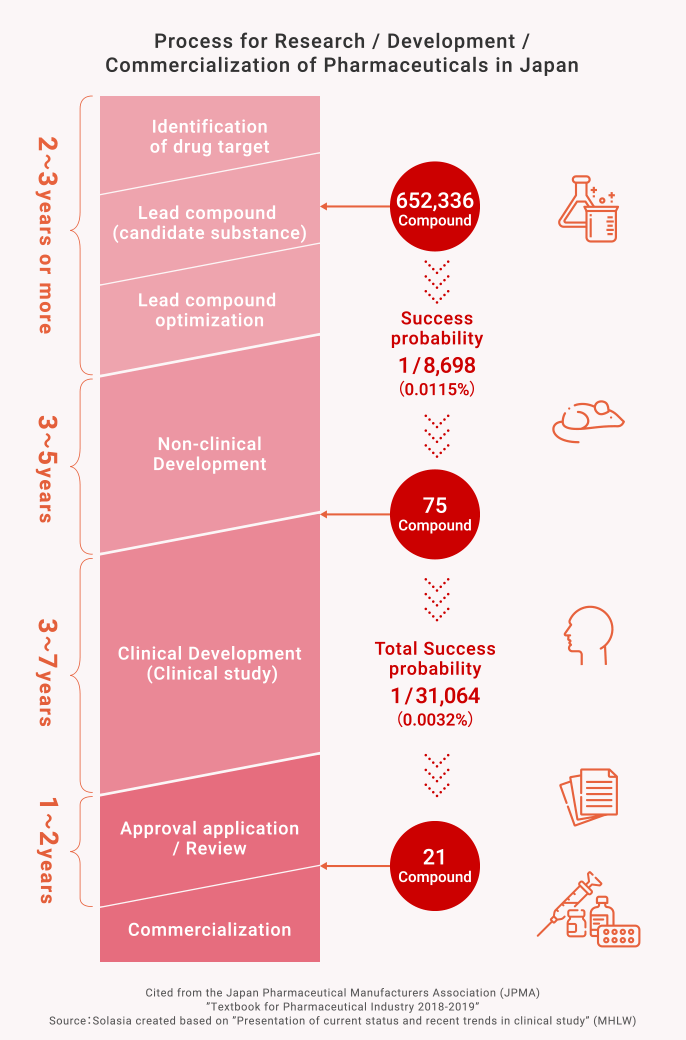 Solasia's Products / Pipeline
Proceeding with a wide range of development for both: Anti-cancer drugs and drugs aimed at controlling side effects caused by cancer treatment.
Since our founding, we have worked on five development products, three of which have already been successfully developed and delivered to patients. We will continue to develop innovative medicines/medical devices so that we can contribute to patients' treatment and enhanced quality of life.
"Solasia" in Numbers
Company Info
(as of April 1st, 2023)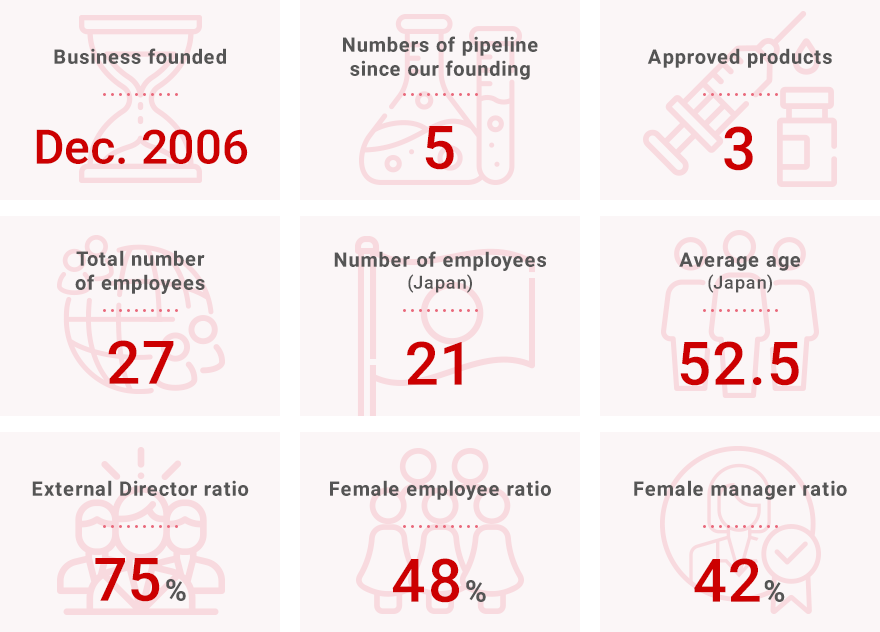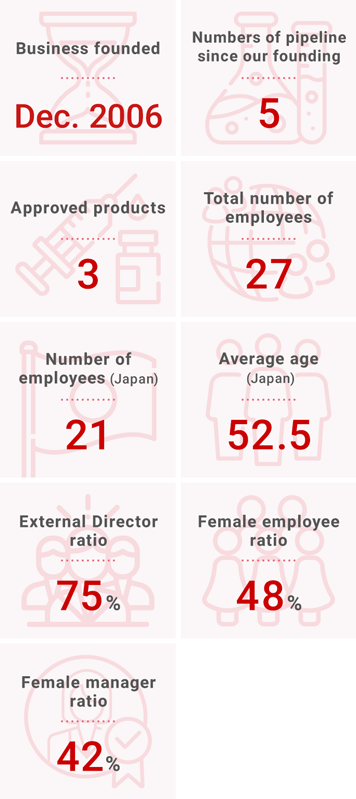 Subsidiary Company (Wholly Owned)
(as of April 1st, 2023)